Now that Summer is nearly here, you might be interested in finding the best techy gadgets to take away with you on your jollies. We've found 12 devices that will be sure to make your trip runs as smoothly as possible (be warned, some are more practical than others!).
Micro 3 in 1 Luggage Scooter: A Scooter and suitcase built into one! Designed to help you move quickly and effortlessly through airports, this suitcase is approved by most airlines and will fit into any overhead compartments. There are also variety of patterns and colours available!
         Price: £279.95
Stuffa Jacket: Couldn't afford to add an extra hold bag to your booking? Not to worry! Get yourself one of these handy stuffa jackets and you're all set, no suitcase needed. With 12 stuffable pockets, this body warmer can hold up to 5kg of clothing!
          Price: £47.5
Human Re-timer: Overcome jet lag by resetting your body clock with these
nifty glasses. Manufacturers claim that by blasting green light into your eyes, you can maintain a consistent sleep-wake rhythm to maximise sleep quality.
          Price: £99
Knee Defender: For all the grumpy people that complain about legroom
on an aeroplane, your prayers have now been answered! Once attached, these handy knee defenders will stop those pesky kids from reclining their seat back.
         Price: approx. £14
Biolite KettleCharge: Are you camping this summer? The KettleCharge
will provide you with 10 watts of electricity via USB to charge phones, tablets and lights using nothing but heat and water!
          Price: approx. £97
Anti-bear Attack Pack: If you're out in the wilderness this Summer, make sure you go fully equipped with an Anti-bear Attack Pack. The first of its kind, this back pack attachment will protect you from any grizzly beasts you come across whilst adventuring.
         Price: approx. £97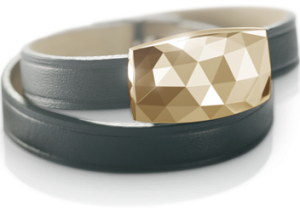 June: One for the ladies… (men too, if you're into the glitzy look) this snazzy piece of jewellery measures your sun exposure to let you know when it's time to apply sunscreen and when to find shade.
          Price: approx. £83
Sandless Beach Mat: No matter hard you try, you cannot cover the sandless beach mat with sand. The clever technology uses a sort of one-way filter so that whenever it comes into contact with sand, it will just fall off the surface.
         Price: from £37.99
Fogo Adventure Gadget: Numerous cool gadgets rolled into one! The Fogo has a GPS compass, a lumen flashlight, and a USB back up battery. It's also a digital walkie talkie, a pedometer, and an emergency beacon.
            Price: from £37.99
SandHandtrux Backhoe: Are you a big kid that loves to build sandcastles? Turn your arms into digging machines for greater sand excavation!
         Price: £22.95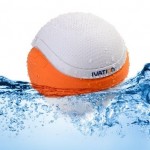 IVATION: A waterproof Bluetooth floating speaker will come in very handy for your lazy days by the pool. The technology promises uninterrupted music streaming from most devices from up to 33 feet away.
          Price: £69.99
BBQ Donut Type 2: More money than sense? Grab 7 friends and get yourself on one of these unique boats. Featuring a centrally placed charcoal grill, the boat allows for a flashy summer BBQ on the open water.
          Price: £7,946