Specially Selected Partners
---
At Aspect IT, we develop long term strategic partnerships with the worlds leading IT suppliers. This ensures we have the latest technology, whether it is the latest anti-ransomware or cloud platforms, to provide to our customers.
As a leading IT supplier in the North West of England, we have an amazing range of services to complement our IT Support contracts. This ensures our customers can run their businesses smoothly, knowing their IT is secure, fast, reliable and using the very latest technology.
Zen Internet – Gold Partner
---
Aspect IT are proud partners of Zen Internet. We use Zen Internet for their Fibre Connections, Broadband Internet, and Secure Cloud/Hosting packages.
We have built a solid business partnership with Zen over a number of years and are really pleased with their forward thinking attitude and technical support. One of the key benefits of Zen is that they a local company. Zen have also been awarded numerous "Which? Best Buys" awards and continue to be a market leader.
Every company needs reliable Internet and Cloud Services and Aspect IT and Zen are the perfect partnership for your company.
Microsoft – Certified & Cloud Partner
---
Aspect IT are a Microsoft Certified Partner & Cloud Service Partner. This means for you, as our client, we can provide you with an excellent level of service using Microsoft products, the market leader.
Our partnership must be renewed annually and ensures we are using the latest Microsoft technologies. Keeping up-to-date with new technologies is a must for any IT company, ensuring our clients get the best from their IT to help them succeed in business.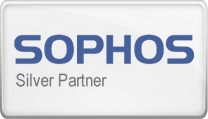 Sophos – Silver Partner
---
Sophos is one of the Worlds leading Anti-Virus and Security Software suppliers. Their software is used by over 100 million users in over 150 countries.
Aspect IT is a Silver Partner for Sophos and achieved this recognition by being a Sophos re-seller for a number of years.
We have excellent skills and knowledge of all Sophos products and can help your company protect its computer network and data using the latest technologies.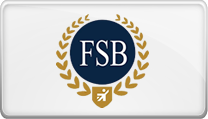 Federation of Small Businesses – Member
---
The Federation of Small Businesses is the UK's leading organisation that represents small and medium businesses. It is a non-profit organisation, has over 200,000 members, and is a powerful lobying organisation.
We have been a member of the FSB for a number of years and support them in their lobying for small businesses. We also use their business services, which ensures we are always up-to-date with new legislation, laws, and health and safety.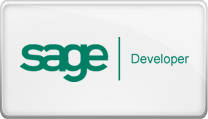 Sage Accounts – Sage Developer
---
Sage UK provide a range of accounting and CRM software to over 800,000 small and medium sized businesses, helping them manage their businesses.
Sage does have its limitations and this is why they offer companies to become accredited developers. Aspect IT are an Accredited Developer with a Professional Small Business Membership.
This means we can further develop and provide solutions for Sage 50 Accounts, Sage Instant Payroll, Sage Instant Accounts, Sage Pay, Sage Client Manager, Sage 50 CIS, Sage 50 Payroll, and Sage ACT!
Our expertise in C# and .NET enables our developers to offer your company cost-effective and robust solutions to further develop Sage products.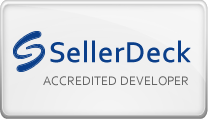 SellerDeck – Acredited Developer
---
SellerDeck, formerly known as Actinic, is an eCommerce software package for selling products on the Internet. It has over 5000 live merchant stores worldwide and been established for 16 years.
We have been developing Actinic and SellerDeck eCommerce web sites since Aspect IT was incorporated and therefore have excellent skills and knowledge of the suite of products available. Our accreditation shows our commitment and understanding of the SellerDeck product.
If you are looking for a new eCommerce web site or a revamp of an existing one, then talk to us as we can provide you with a free quotation. We have partnered with SellerDeck for many years and boast an impressive portfolio of work and components using SellerDeck.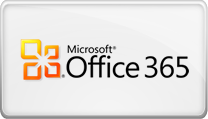 Office 365 Email – Cloud Services Provider
---
Aspect IT are registered Microsoft Cloud Service Providers. We use our registered status for Office 365 Email setup, configuration and support.
As a registered Cloud Services Provider it enables us to provide your company with Microsoft Cloud Services, including the Office 365 Emails. This gives your company peace of mind that you are dealing with an IT Consultancy firm with a registered status.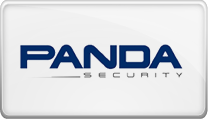 Panda – Authorized Re-seller
---
Panda Cloud Security products are designed to offer maximum protection through a suite of different products. Panda has been established for over 22 years and are always innovating and developing new technologies to protect from all kinds of threats.
Aspect IT are an authorized re-seller of Panda Cloud Security Products. Their products extend from single home user products right though to high-end business security and cloud based solutions. Using our re-seller status means we can get you the best products for your home or business at the right price and our extensive product knowledge means we will get the correct product for your requirements.