With Amazon's voice recognition assistant being a success, they have now released a newer version that can also see you and give you fashion tips as well.
Introducing Amazon's Echo Look.
Have you ever got dressed to go out and have no idea what you look like? Maybe you try to take a 'selfie' or balance your phone on something and setting a timer? Well with Amazon's Echo Look, just stand in front of it, pose and say 'Alexa, take my photo'. I know it's cool. You can view your image on your phone or your PC whichever you sync it to, and the image can only be deleted if you do it yourself.
The idea came from the fact fashion is increasingly becoming more and more popular, so Amazon wanted to create something that would be of use to people. It's also all about people taking images without hand holding the device, and they can get a clear and full length shot of themselves on a full screen before going out somewhere.
I am pretty sure a lot of people have gone out in an outfit thinking it looks great, but as the day goes on you increasingly regret what you wore and wish you tried something else!
It still operates like the Amazon Echo assistant, only it is more about fashion by having the device in your bedroom to assist you with your #OOTD (outfit of the day)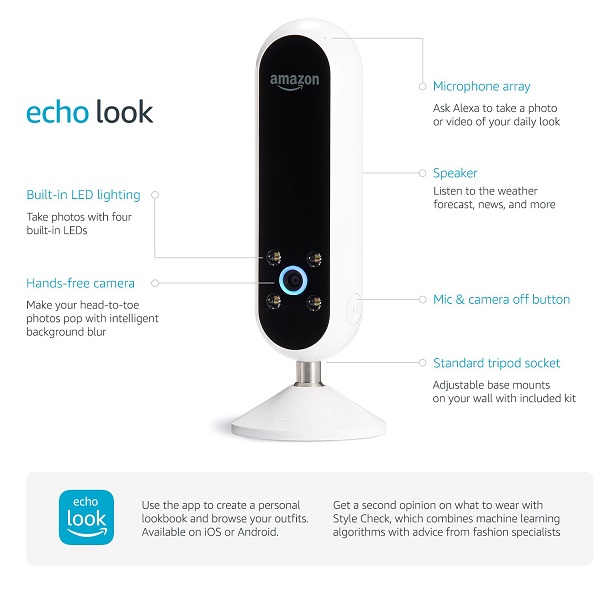 The device has been released in the US for $199.99 upon requesat, however it has not been released in the UK as of yet. When it eventually gets released in the UK, it will retail at £169. Amazon have not yet confirmed when it will be released in the UK so at the moment all we do is hope it comes soon!
There's more information about the new Echo here