Welcome to Aspect IT's Easter Newsletter
Issue 40
It's almost time for Easter and a well earned break for everyone! We like to keep you updated with all the latest information on Aspect IT. This issue gives you our opening hours over the Easter period, what we have been up to recently and our latest blogs!
Did you know?
Did you know that we can help your company with social media and blogging? For example, we regularly write blogs for Bowland Stoves. And by the way, they are running a great competition on their Facebook page, so be sure to pop over and enter.
Did you visit the #NBE17?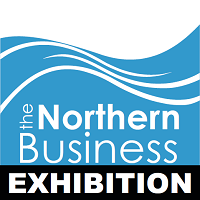 We attended the Northern Business Exhibition this year and took part in various seminars and workshops; check out our tweets . If you have not been to this event before, then it is worth visiting next year. You can follow them on Twitter for more information.
Opening hours for Easter Easter is here
We will be closed on Friday 14th and Monday 17th April for the Easter weekend. If any of our clients require IT support over this period, please call the emergency mobile numbers. We hope all our clients and suppliers have a fantastic Easter break.
Easter is here
The Easter Bunny has already been and gone at Aspect IT – a Lindtt chocolate bunny for everyone in the office! Yummy!
We always post something fun on our social media channels, so why not follow us on Twitterand Facebook?
Our latest blogs
The biggest technology flops in history
The mobile apocalypse has begun
Top tips to be a Social Networking guru!
Our latest articles in the Saddleworth Independent Newspaper
More blogs!