For any of you that missed celebrating World Password Day… don't worry, it's not too late to celebrate!
Intel are highlighting the importance of password security by annually raising awareness of May 7th as World Password Day. They're encouraging everyone to share their funny or embarrassing password confessions in order to gain access to a free six month premium subscription of True Key.


This nifty technology will allow you to log into your digital world using the things that are unique to you. This could include your fingertips or facial features (e.g distance between your eyes and nose). With True Key… you are the password!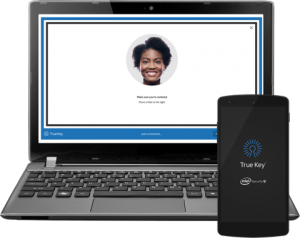 The idea behind TrueKey is to strengthen the security of your passwords on phones, laptops, or tablets etc. It will also mean you no longer have to remember umpteen passwords for all your different devices and apps. True Key has high hopes for the brand; they hope to eventually be able to unlock your car or home using facial math.
In the spirit of World Password Day, here are a few tips from Aspect IT to help you protect your data and password security:
Select strong passwords: Make them difficult to guess, change them regularly, use a variation of characters (include letters and numbers) and avoid using personal information such as pets or dates.
Disable public Wi-Fi: Wifi hotspots are easy targets for hackers and can be plagued with security threats.
Encryption: Ensure that your data is scrambled until a password is entered.
Web browsing: Use software such as Tor to hide your clickstream and defend against companies tracking your online behaviour.
Search engines: Consider using alternative search engines that don't track your history. For example, DuckDuckGo.
Shopping Online: Before entering card details, ensure that a locked padlock or unbroken key symbol is showing in the browser. Never save card details on websites.
Secure your social media profiles: Make sure you check your privacy settings are set appropriately.