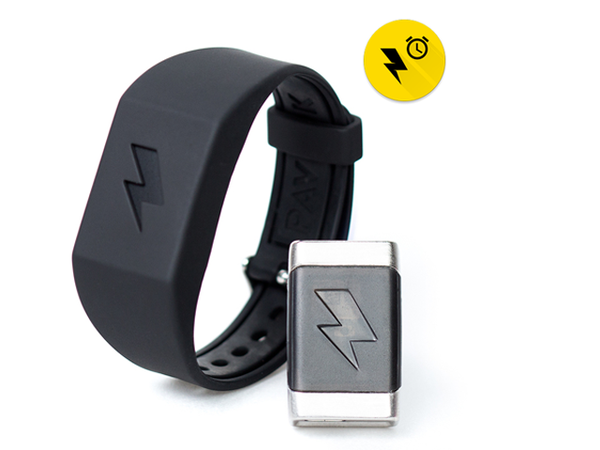 Do you struggle to wake up every morning? If so, then maybe this Indiegogo crowd funding wearable gadget is for you.
I don't know if you're like me, but when that alarm goes off in the morning, I like to hit that snooze button. 5 more minutes please.
But inevitably what happens is the snooze button is overused and then its rush rush rush.
When I saw this product, it seemed to make sense. I have used a Lumie Body Clock alarm before, which, if you haven't seen them, are a light which gradually gets brighter to mimic the sunrise. Love it, but not great if you have a partner who isn't getting up at the same time.
The Shock Clock is from the company that released the Pavlock, which we'll blog about another time. In essence, the Pavlock is a similar device with a shock but used to break bad habits.
The Shock Clock makers state on the web site that it is not just a crazy idea as it has been tested with numerous uses. And this testing and testimonials make it a quite interesting product to review.
The way it wakes you up is as follows: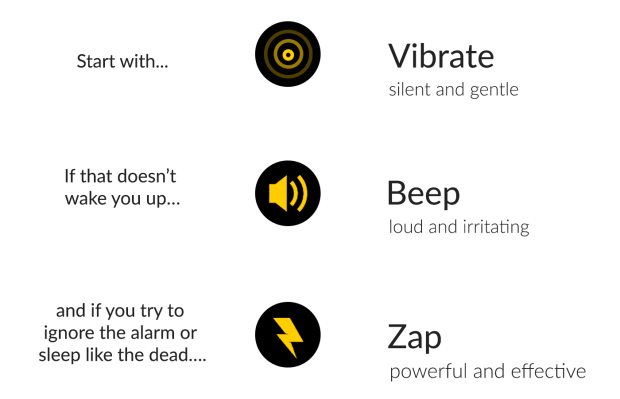 And the behavior change is described as follows: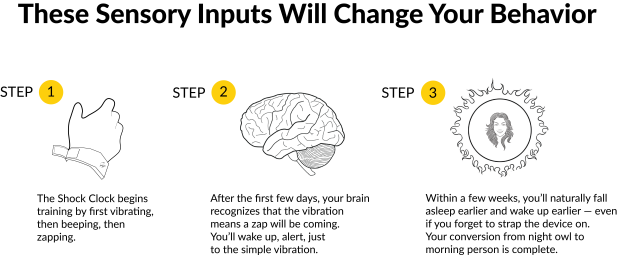 So, getting a shock every morning to wake you up sounds like torture or some kind of punishment. But maybe that's just what I need to get me jumping out of bed and into work!
For more information, then visit the Shock Clock page.
But remember, crowd funded projects don't go into production less the manufacturers get the target fund goal, but this one looks like it probably will.