Microsoft have confirmed that there will be seven variations of Windows 10 to adorn different devices this summer. Mobile, Home, Enterprise, Professional and IoT were already confirmed, however Mobile Enterprise and Education have now been thrown into the mix.
Microsoft have stated that the different versions of Windows 10 have been designed to provide a more personal computing experience across a range of devices – this is everything from PC's, tablets, and phones to Xbox One.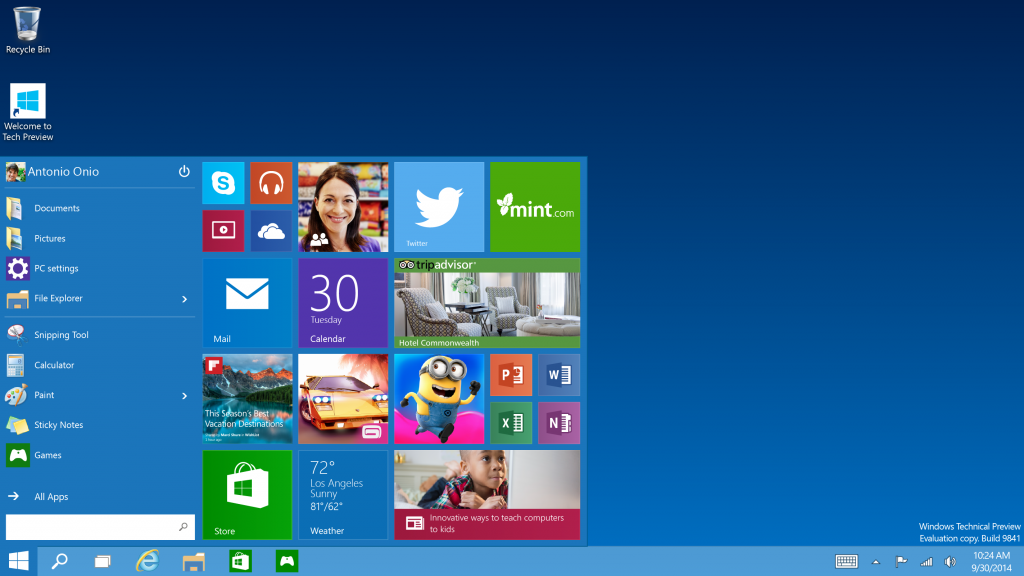 The operating system is likely to be released late July 2015 in 190 countries and in 111 languages. Microsoft have explained that Windows 10 Home, mobile and Pro versions will be available as a free easy upgrade for users of Windows 7 and Windows 8.1.
Windows 10 Home: This is the consumer-focused desktop edition for PC's, tablets and 2 in 1s. It will include Microsoft's new innovations such as Cortana and Microsoft Edge web browser.
Windows 10 Mobile: This version will bring the best user experience to smaller touch devices such as smart phones and small tablets. This version will offer great productivity and management capabilities for customers who use their personal devices at work.
Windows 10 Pro: Building upon the features of Windows 10 Home, this version has additional features to meet the needs of small businesses. It will help customers to effectively manage devices, apps, support remote productivity scenarios and take advantage of cloud technologies.
Windows 10 Enterprise: This is a more advanced edition of Windows Pro for larger organisations, it has further capabilities to protect against security threats.
Windows 10 Education: This will meet the needs of schools, staff, administrators, teachers and students. There will also be the option for schools and students using Windows 10 Home and  Pro devices to upgrade to Windows 10 Education.
Windows 10 Mobile Enterprise: Intended for business customers on smartphones and tablets, this version will allow flexible ways for businesses to manage updates.
Windows 10 IoT: This version is for small footprint, low cost devices like gateways.
To gain access to Windows 10 insider preview, join the Windows Insider Program.