Oh So Gorgeous is a boutique beauty salon based in Golcar, Huddersfield.
The salon offers numerous beauty treatments as well as having a lash and nail bar and online store.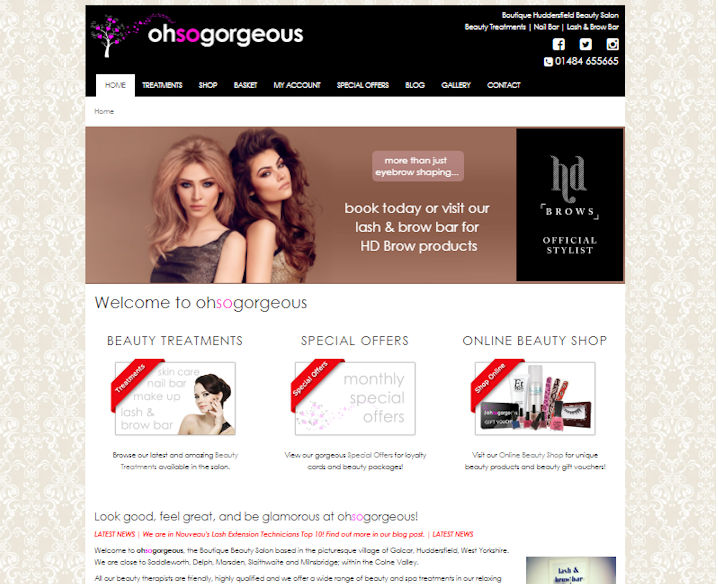 Aspect IT was commissioned to design and develop a brand new web site which was stylish, easy to navigate, and with an online shop.
The result is a professionally designed web site that is visually appealing to customers.
The site has been developed so Oh So Gorgeous can update the content easily and manage the online shop effectively.
"A big thank you to all the staff at Aspect IT for my fantastic new web site! I love it and more importantly so do my customers!"

Clare
Director